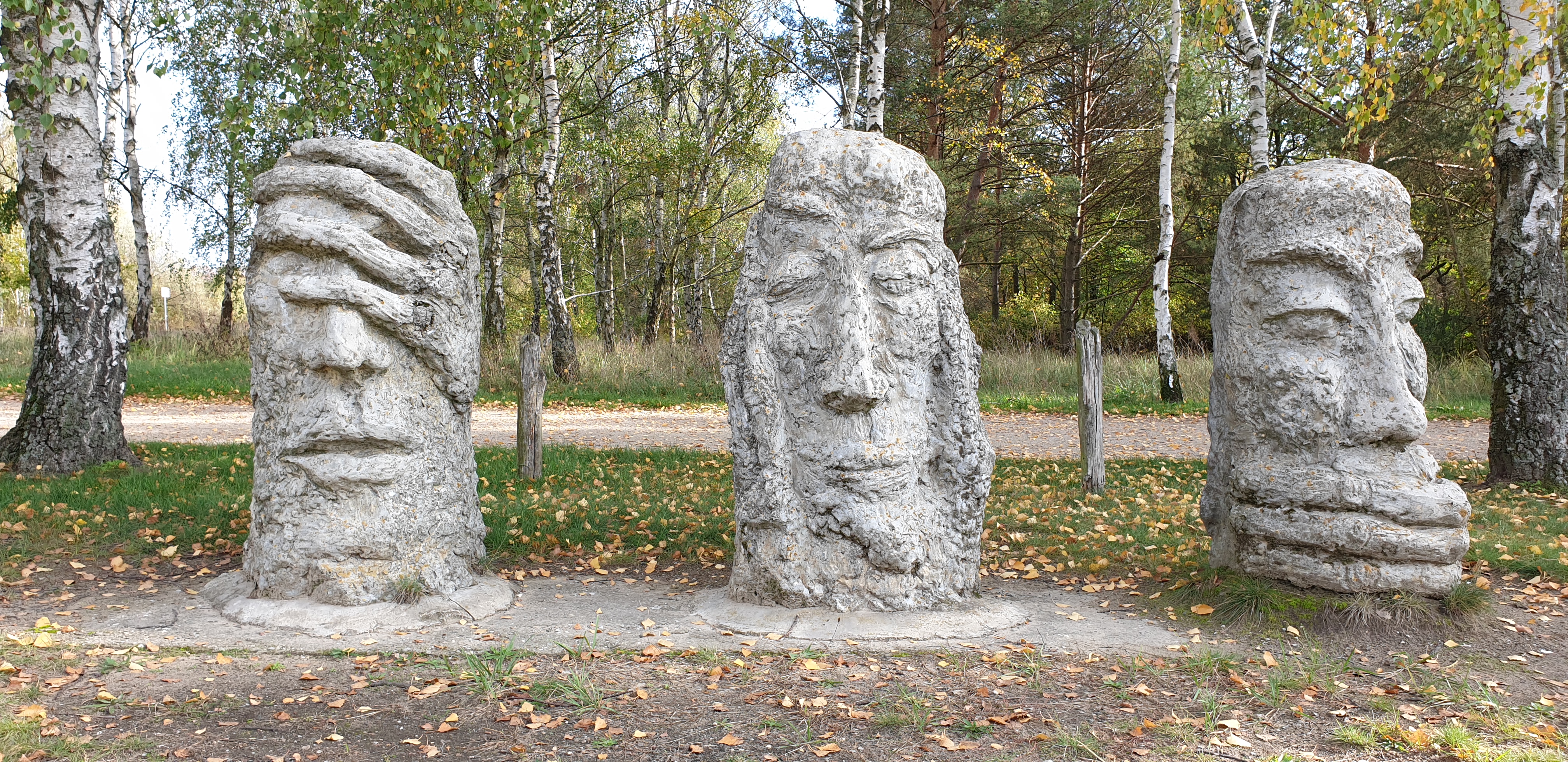 I took this photo a year ago at the KZ Außenlager at Falkensee. I still really like it, but this morning view the conceit quite differently. The "see no evil, hear no evil, speak no evil" image postulates a sort of a universal personality — everyman, anywoman — and calls "us" to respond to injustice. "How could this happen?" is often phrased "How could we let this happen?" We the good people, the decent people, civil society. Memorials declare in various languages "Nie wieder! — Never again!" and so forth. I see this solemnly and no doubt at the time with heartfelt sincerity written in concentration camp visitor's books. "Never again!" proclaims the tourist/student emotionally before from an open air museum of unimaginable horror returning to the air-conditioned tour bus and thence to the banality of daily life. I think there is no need for this inhabitant of civil society to cover their eyes, ears, or mouth, however. Yes, I understand the image is figurative, but the point I think is this figurative image is not the most accurate or useful possible. There's really no reason for the citizen to make any sort of effort to impede their powers of observation, analysis, or expression. They are not observing and are not speaking about what they are not observing, in a natural state. No additional action need be taken.
We used to sing this in my elementary school music class. In the 1960s and 1970s in the suburbs where I grew up it was normal for schools to have music classes, have art classes with dedicated credentialled teachers instructing them. Peter Yarrow, Noel Stookey, and Mary Travers have voices which resonate with belief, with sincerity. Listen to how they address the audience, or listen to Judy Collins. None of that Dylan nihilism here. In the late 1960s we could hear this, sing this, and believe the black and the white civil rights marchers being blasted across the street by municipal firehoses or beaten by uniformed policemen were being subjected to this suffering because the good people, the decent people, the regular citizens of Memphis, Atlanta, Chicago, Philadelphia, were just standing on the sidelines, eschewing responsibility. If we were good elementary school students, and got on the honor roll in junior high school, got good grades in college, went on to graduate school, and lived ethical lives as adults, then we could reform the corruption of the world our parents presented us with. While in the 1960s the US was killing several million Southeast Asians — a fact readily visible on living room television screens (color! television screens) — if we were responsible surely the US would never in the 1990s/2000s go on to kill several million Western Asians.
But what if the man isn't turning his head? What if he's not pretending he just doesn't see?